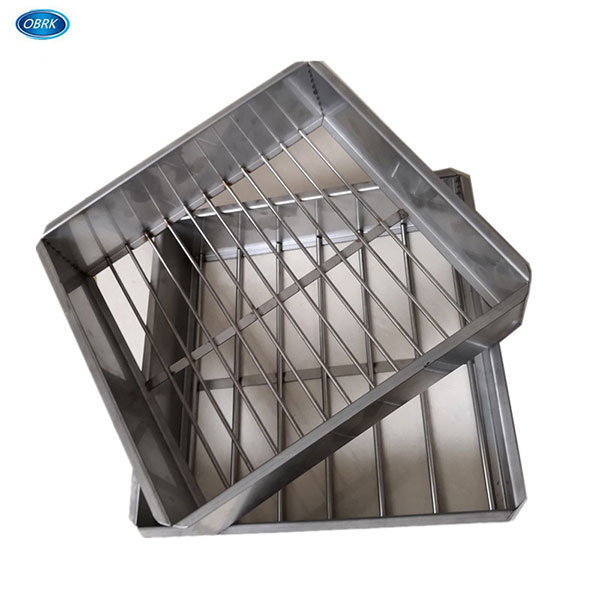 Stainless Steel Bar Grid Test Sieves for Aggregate
Category :Aggregate & Rock Test Apparatus
Product Description:
Standard: EN933-3:1997 NF P18-561 UNI8520-18
Grid sieves are used for the determination of particle shape, flakiness index of aggregate.
Made from stainless steel with outer dimension 300x300x75mm, the cylindric rock arranged parallel. Mechanized polished treatment.
Feature: light structure,solid and corrosion-resistant. long life.
Main Technical Parameters:
1. dimensions:300x300x75mm
2. slot width: from 2.50-40mm or make according your demand.
| | | |
| --- | --- | --- |
| Item NO. | Grid width | frame thinckness (mm) |
| OKS-01 | 2.5mm | 1mm |
| OKS-02 | 3.15mm | 1mm |
| OKS-03 | 4mm | 1mm |
| OKS-04 | 5mm | 1mm |
| OKS-05 | 6.3mm | 1mm |
| OKS-06 | 8mm | 1mm |
| OKS-07 | 10mm | 1mm |
| OKS-08 | 12.5mm | 1mm |
| OKS-09 | 16mm | 1mm |
| OKS-10 | 20mm | 1mm |
| OKS-11 | 25mm | 1mm |
| OKS-12 | 31.5mm | 1mm |