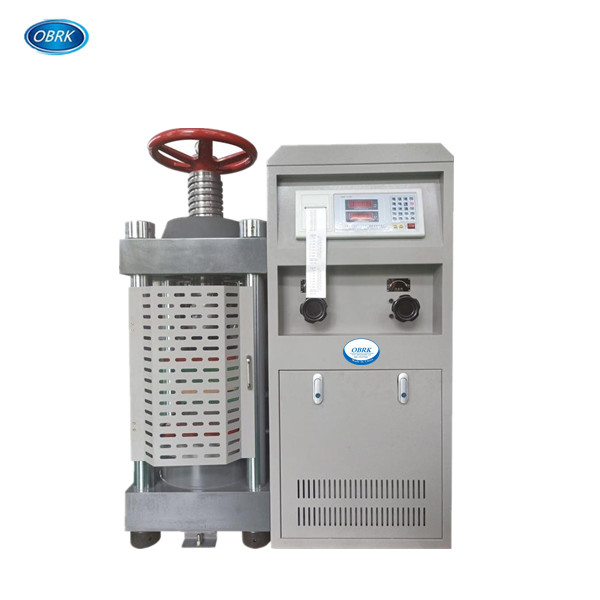 2000KN Manual Compression Testing Machine OBRK- 2000
Category :Testing Machine
Product Description:
The pressure testing machine is mainly used to measure the compressive strength of building materials such as brick, stone and concrete.

Characteristic:
1. Electric and hydraulic load manually, sensor measure the force.
2. The screen display loading speed, breaking peak value, data storage, printing,inquiry and compression strength conversion.
Technical Specifications:
| | |
| --- | --- |
| Model Number | OBRK- 2000 |
| Maximum load | 2000KN |
| Minimum resolution | 0.1KN |
| Maximum distance between pressure plates | 320mm |
| upper and lower pressure plates size | 220mm ,250mm |
| Piston diameter x Max. stroke | Φ250mm, 30mm |
| Motor power | 0.75KW |
| Voltage | 220V,50Hz |
| Overall Dimensions | 900x360x1300mm |
| Net weight | 700Kg |