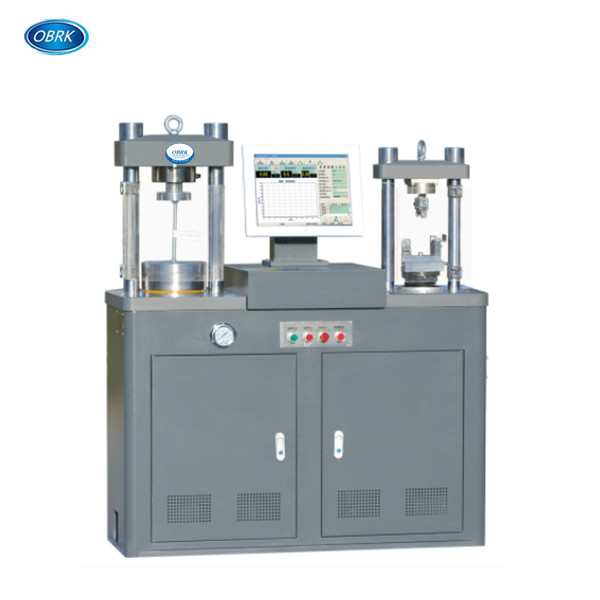 300/10KN Electro-Hydraulic Servo Pressure Testing Machine HYE-300B-D
Category :Testing Machine
Product Description:
The testing machine is a host oil source integrated structure, working space for split type;The flexural fixture is integrated unsprung design, and the test results are more accurate, which can meet the flexural test of cement cement sand.The compression part is suitable for the compressive test of cement and concrete. With appropriate fixture and measuring device, the splitting and pulling test and static pressure elastic modulus test of concrete can be satisfied.
The Testing machine is for cement, concrete and other materials to carry out compression, flexural tests.
Technical Specifications:
Model Number

HYE-300B

HYE-300D

Max load capacity

300KN

10KN

Compression space

180mm

180mm

Piston stroke

80mm

60mm

Size of upper compression plate(Ball head)

Diameter170mm

/

Size of upper compression plates(Fix type)

Diameter 108mm

Diameter 60mm

Size of lower compression plates(mm)

Diameter 205mm

/

Dimension

1160×5001400mm

Power

380V(220V optional), 50Hz(60Hz optional), 0.75kW

Weight

500KG

540KG