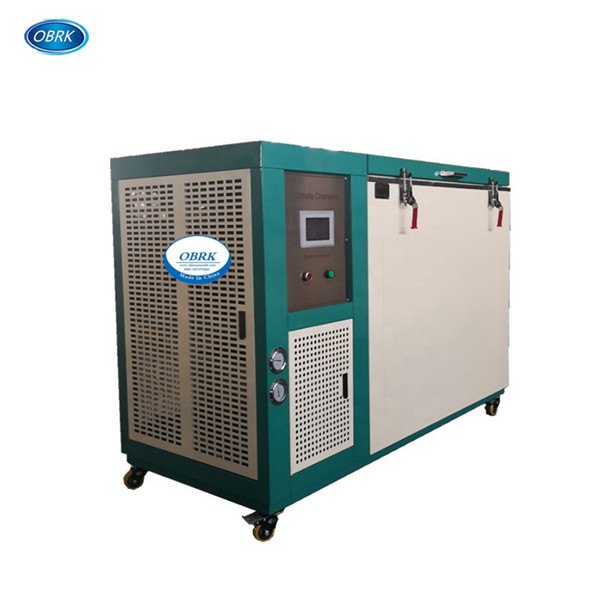 Advanced Freezing Thawing Testing Machine For Concrete
Category :Concrete Test Apparatus
Product Description:
The freeze - thaw test chamber FRZ /wa ramp was designed to meet different standards that are performed by subjecting products to cycles of freezing in air and thawing in water, in order to determine the freeze resistance of materials like adhesives for tiles, clay roofing etc.
The advantage of this apparatus is that it replaces two different appliances and that it reduces time and human cost because it is fully automatic.
Characteristic:
1. When operating at full load, the temperature range of each point in the freeze-thaw box does not exceed 1℃
2.Automatic control, real-time dynamic display of data curve, automatic storage of test data, with automatic recovery function of accidental test termination.
Technical Specifications:
OBRK-CLD

54PCS 100mm cube mould

temperature range

-35℃ to +50℃/±0.5℃

Freezing and thawing cycle period

2-4h, Thawing time is no less than 1/4 of the freezing and thawing cycle

Freezing time

0-9999 hours(adjustable)

Melt time

0-9999 hours(adjustable)

Number of freezing and thawing

0-9999 hours(adjustable)

Container tank size

1120mmx500mmx520mm (LxWxH)

Dimension

1860mmx900mmx1240mm (LxWxH)

Weight

300KG

The temperature measuring specimen is in the same size and there's a temperature measuring hole in the center.