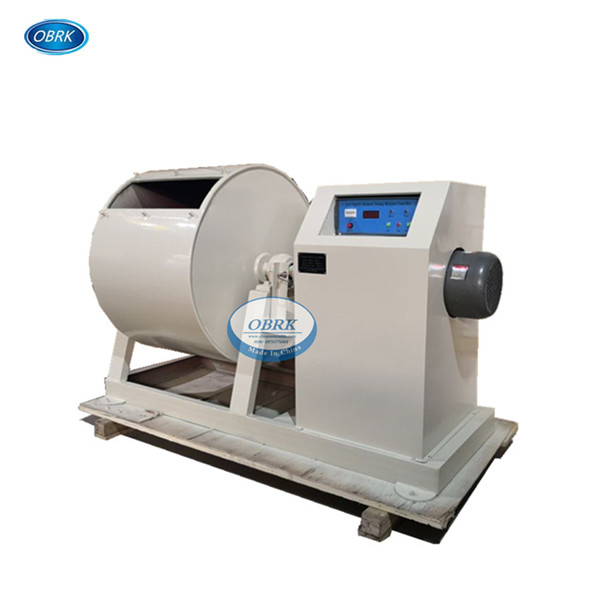 LOS ANGELES ABRASION MACHINE
Category :Aggregate & Rock Test Apparatus
Product Description:
STANDARD: EN 1097-2, ALSO CONFORMING TO NF P18-573, UNE 83 114, UNI 8520-19, CNR NO. 34, ASTM C131
Los angeles abration machine consists of a rolled steel drum that its wall thickness is 12mm having an inside diameter of 710 mm and internal length 510 mm. The drum is rotated by a speed reducer driven by an electric motor at a speed of between 31 and 33 r.p.m. The machine is equipped with an automatic counter, which can be preset to the required number of revolutions of the drum Compelete machine surface processing is spraying plastic.
Technical Specifications:
MH-II

710mm×510mm(±5mm)

Rotate speed

31-33 r.p.m

Abrasive charges

Set of 12 abrasive charges: 1.13/16" (7 pcs)

and 1.7/8" (5 pcs). (ASTM, C.N.R)

Abrasive charges (options)

Set of 12 abrasive charges: 1.7/8" (EN)

Power

AC220V 50HZ/60HZ