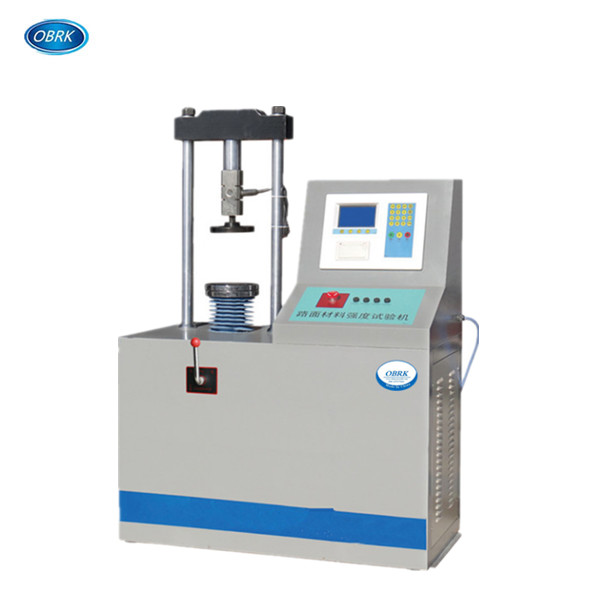 Digital Display Multi-function Pavement Material Strength Testing Machine
Category :Soil Test Apparatus
Product Description:
Summary:
Pavement material strength tester is used for CBR Test, Unconfined Strength Test, Elastic Modulous Test for Pavement Material. It can also test all kinds of adhesive materials and stabilized soil specimen's unconfined compression strength and indirect tensile strength, test CBR for soil and pavement materials, test asphalt mixture'shot stability and anti-plastic flow-stability and flow value. Adjustable flat top plate can automatically ascend and descend to leveling. The exposed part of turn screw have protective cover, it can avoid the screw exceed the position and take off in operation, and avoid the screw be jammed by other materials as well.
Notes: when you order ,pls tell us what testing do you want,then we choose different accessories,
the price is only body cost.
Accessories is extra order.
Technical Specifications:
YZM-100

YZM-200

100 KN

200 KN

Displacement range

0-15mm/0.001MM

0-15mm/0.001MM

Motor speed

Fast 50mm/min, slow 1m/min

Fast 50mm/min, slow 1m/min

Manual speed

0.2mm/circle

0.2mm/circle

Power

0.8W

1.55KW

Function

CBR Test, Marshall stability test,

Rebound modulus test, Splitting test,

Trabecular bending,

CBR Test, Marshall stability test,

Rebound modulus test, Splitting test,

Trabecular bending,

Unconfined Strength Test