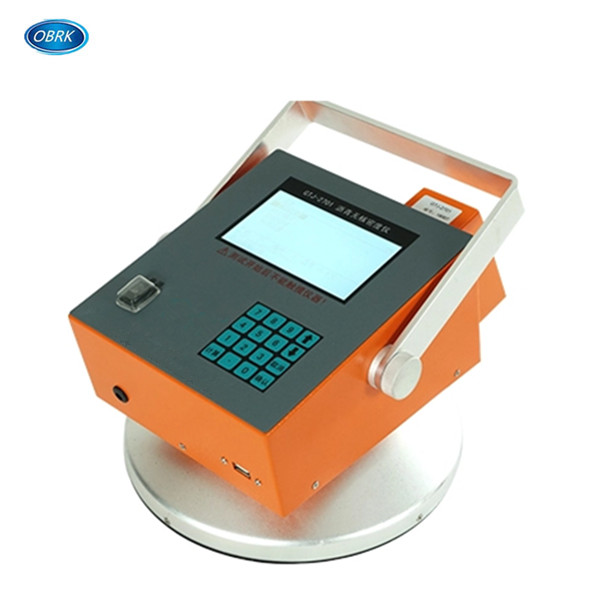 Asphalt Non-Nuclear Density Gauge
Category :Bitumen & Asphalt Testing
Product Description:
The density of asphalt pavement is directly proportional to the dielectric constant of the measured material.The Non-Nuclear density gauge use an innovative, spiral-shaped magnetic field detector to test the dielectric constant in the presence of a magnetic field generated by the sensor plate.
The electronic components of the Non-Nuclear density gauge convert the field signal into a material density reading displayed on the screen.Once the instrument is calibrated, the density can be read at once.
Features:
1.Use advanced electromagnetic technology to obtain accurate asphalt pavement density readings.
2.No special radiation test and certificate are required and easy to use.
3.24hours portable operation,Density measured in universal units (Kg./M3),Adjust asphalt temperature.
The internal data recorder can store 4000 readings,he computer can be loaded at will.
Technical Specifications:
| | |
| --- | --- |
| | OBRK-2701 |
| | Within diameter 27CM,thin material or thick material can be measured. |
| Test depth | 25mm-100mm |
| Unit | Inches,mm,Ib/Cu-ft,KG/cum |
| Display measurement items | Density, compactness, porosity and segregation variables |
| Data recorder | 4000PCS |
| Dimension | 270x270x280mm |
| Power supply | large capacity battery |
| Sensor temperature range | 0~350℃ |
| Working hours | >24hours |