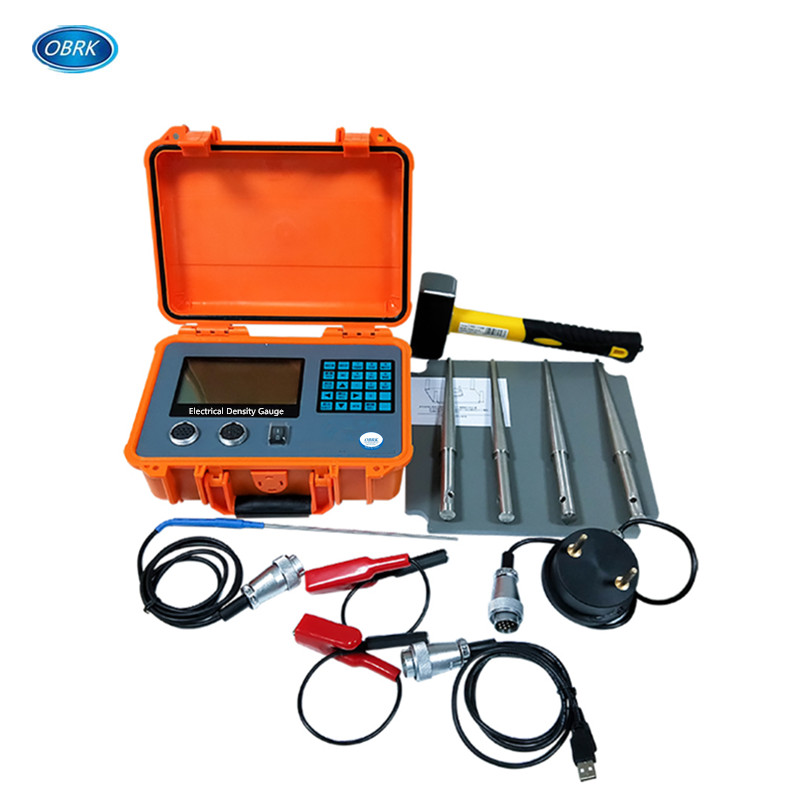 Soil No-Nuclear Density Gauge
Category :Soil Test Apparatus
Product Description:
soil seedless density meter (EDG) can accurately measure the density, moisture content and compaction degree of the soil in the road and foundation.
Feature:
1. Soil model is the combination of soil electronic data and soil physical data input by users, and it is the basis of testing soil parameters in a similar soil characteristic area.
2. For soil modeling, EDG is required to collect electronic signals at different test points (the test points of this soil model are called soil testing). Each test point needs to collect an electronic signal.The maximum dry density of the soil measured in the laboratory is then fed into the instrument so that the electronic data are correlated with the physical data.
3. At least three test points (soil test) are required when making a soil model.The more test points, the more representative the model.Moreover, the greater the range of density and water content covered by the test points, the more accurate the soil model will be.
4. After the soil model is made, EDG can be used for field test. The test area is an area with the same physical characteristics as the tested soil that the experimenter intends to test.
5. A clay mold is usually made for each different test area.Different projects require different soil molds.Once the soil mold representing this area is successfully made, the soil characteristics of any Test point can be determined quickly and accurately by EDG through Field Test.
6. The actual test is the physical characteristics of soil calculated from the electronic data collected at the test point after the comparison of soil models.
Technical Specifications:
| | |
| --- | --- |
| | OBRK-4114 |
| EDG host and connector | Waterproof connection, but it is best not to use in rainy days |
| Wet density range | According to typical compacted soil dry density accuracy: less than 3% of standard physical test |
| | According to typical compacted soil moisture content accuracy: less than 3% of standard physical test |
| Maximum rs-232 cable length | 100cm |
| internal electric source | 12V nimh,2000mAh capacity |
| Battery Life | About 24 hours |
| Use humidity scope | 5%~90% |
| Dimension | 50x45x25CM |
| Weight | 11KG |
Consist Of:
| | |
| --- | --- |
| Description | Qty |
| Body | 1PC |
| Host | 1PC |
| Electronic soil testing sensor | 1PC |
| Soil nailing template | 1PC |
| Hammer | 1PC |
| Sensor cable | 2PC |
| Soil nailing | 4PC |
| Temperature probe | 1PC |
| CD | 1PC |
| Portable Case | 1PC |