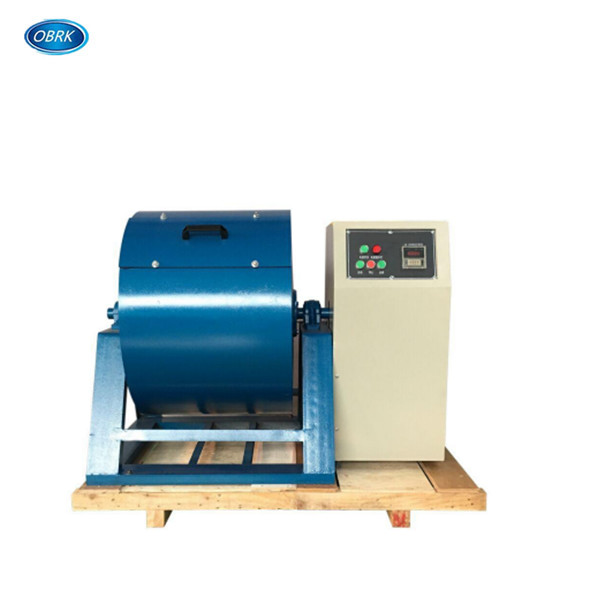 MH-II Los Angeles Abrasion Machine
Category :Hot Sale
Product Description:
Features:
1. The Los Angeles Abrasion Machine is used as quality control tool for aggregates,
including crushed rock, gravel and slag
2. Heavy duty cylinder and base frame
3. Steel tray for specimen unloading
4. Dust proof cover plate and adjustable shelf position
Technical parameters:
Diameter x length :711 x 580mm
Drum rotation speed :30~33r/min
Counter :Adjustable, Automatic shut-off, Push-button reset
Steel ball: Φ48mm (390-445g): 12 Nos.
Motor power :3kW
Motor :1.1kW
Input power: 220/380V AC, 50Hz
Dimension: 900 x 1000 x 1100mm